Cision hosts over 50 live and online networking events a year, giving you access to the best connected community in the industry.
Upcoming Webinars and Events
Yahoo Finance
Cision is holding an exclusive media briefing with Yahoo Finance UK where we will be joined by Lianna Brinded, head of Yahoo Finance UK.
May 7, 2019 - 08:00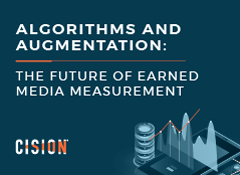 ---
Archived
CisionMeets…The Book Of Man
Former ShortList editor Robinson will explain why he set up The Book Of Man, which areas of new masculinity it covers and how PRs can work with the title
Sign Up for a Demo
See what Cision software can do for you.
Request Demo